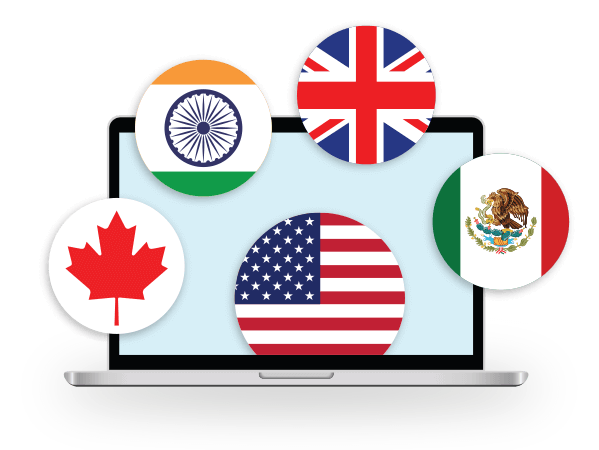 Benefit your employees around the world
Do you have employees who work or travel in other countries? We now deliver benefits to employees and organization members in the United States, Canada, Mexico, the United Kingdom and India.
With the great success we've already had in these countries, we are continuing to increase our coverage of employees around the world. Our growth plan includes expansion this year into five new countries, with more to follow.
Currently available in:

USA
Canada
UK
Mexico
India

Coming this year:

Germany
France
Spain
Italy
Philippines